Realized projects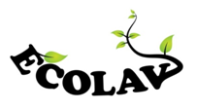 English course
Stay connected
Quote of the day
"A day without laughter is a day wasted."
- Charlie Chaplin
Counter
Van for rent
Potřebujete osobní dodávku? Nabízíme osmimístnou dodávku (+ 1 místo pro řidiče) k zapůjčení bez omezení ujetých kilometrů! Pro více informací klikněte zde...
Professional practice
We special in transfer of innovation from the Czech Republic to other Europe countries in and vice versa
We ensure hosting for students from European countries, who want to gain working experience within the framework of Leonardo da Vinci Mobility programme or students who would like to go abroad (Siemens, Bosh, Daimler, Basf etc.)
Two english students in Ostrava
In april 2012 came to Ostrava students from UK, for an international intership in czech company organized by ALVIT-innovation and education Ltd., within the european program - Leonardo da Vinci project entitled "International practice - greater career opportunities". Two IT students with study focus on the design/games development and graphical side, Kathrin and Steven, from Lancaster and Morecambe College – UK, came to Ostrava for 3 weeks long international practice. During the intership they took part on IT projects in two diferent organizations All the intership was not just and only about the work, but of course also about social life, traveling and new experiences.
"It has been a pleasure coming to the Czech republic to work and it has been great meeting you. We have had a fantastic time and learned new things.
Thanks for making it the best experience we have had.Kat and Steven :)"