Realized projects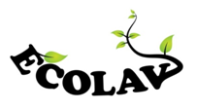 English course
Stay connected
Quote of the day
"To break down walls is equally important as to build them."
- Michal Čagánek
Counter
Van for rent
Potřebujete osobní dodávku? Nabízíme osmimístnou dodávku (+ 1 místo pro řidiče) k zapůjčení bez omezení ujetých kilometrů! Pro více informací klikněte zde...
National projects
Mobility for pre-school teachers
64 pre-school teachers in the Moravian-Silesian Region and Olomouc region gain new experience in teaching on foreign kindergarten. In this way we can briefly describe our new project Mobility for pre-school teachers. The aim of this project is to organize 8-times professional internship abroad, always for 8 teachers of kindergartens in the foreign host organization. Moreover, each internship will take place in one of 8 different states of EU and teachers will be able to choose one of eight teaching methods which this project covers.
Teachers, thanks to the internship, do not receive just valuable information about foreign way of teaching but before the internship also attend training about culture of the countries and organizations, problem of gender or the possibility of risks and threats on the internet for small children. The content of this project, apart from the internship, is also 8 workshops where project participants will share their experience from internships to other teachers. In the end of the project will create a publication that will summarize all information from internships directly from participants and will also be held final conference for the general public and other kindergarten teachers.
For more information, please visit our new portal of the project where will publish all information and documents about this project.
---
Woman and Life
The aim of this project is to create a local partnership with the Employment Office. The common goal is to reduce gender disadvantage of unemployed women in the labor market in the Ostrava region. This stems from gender stereotypes in the mind of society and the historical division of labor in the family.
We intend to achieve by using an innovative approach to long-term unemployed women more gender equal society. We help women to realize their strengths and enhance their self-esteem. Innovative method with which we work and thanks to which women become aware of their strengths is called the Profile of strengths.
Profile of strengths is working with documenting qualifications and abilities of each and how they were obtained. Profile strengths inspires women to intense preoccupation with the skills and activities that a woman does. Supports women by highlighting the strengths then weaknesses of women through developing an action plan.
Working with the method lies in the fact that, based on life experiences, family, interests, hobbies, sports, social, social and other activities in the form of coaching will help women find strengths and subsequently stimulate their use. Women thus strengthening their strengths will have the opportunity to become in any area of their competence above average and thus attractive for the labor market.
Sustainability of the project lies in the fact that the profile method of strengths will also be adapt to use in a labor offices, which will continue to help to create more equal sociaty for unemployed women in our region.
---
Connect Asia

This project is very innovative on the Czech market. It is centred on Asian countries and all of the aspects that are related to them (culture, language, mentality ...). We have realized that Asian cultures are more and more penetrating into our own and through interesting seminars, we would like people to understand their mentality and customs and thus learn in the process how to be more tolerant. We concentrate on four topics:
Asian Countries of Yesterday, Today, and Tomorrow
Business Culture and Etiquette
Intercultural Communication
How to Acquire and Keep Clients from Asia
We are a partner of international consultancy firm and if you find this idea interesting, we would like to advise you to visit this webpage.