Realized projects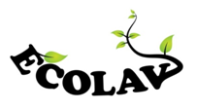 English course
Stay connected
Quote of the day
"A lot of people are afraid to say what they want. That's why they don't get what they want."
- Madonna
Counter
Van for rent
Potřebujete osobní dodávku? Nabízíme osmimístnou dodávku (+ 1 místo pro řidiče) k zapůjčení bez omezení ujetých kilometrů! Pro více informací klikněte zde...
Profile
The company was founded in November 1994. Today, it is presented by a group of young, enthusiastic project managers and lectors, former students and teachers from the local universities in the Moraviansilesian region. The basic impulse for their work is the location and the historical background of the region, with over 1,3 million residents. This area has been for a long time orientated mainly in the mining and heavy industry with all the effects on its population.
ALVIT offers and provides opportunities to improve these people's lives through training, transfer of innovation and lifelong learning education.
ALVIT is a company committed to quality, innovation and European cooperation. We firmly believe that European cooperation including mobility, exchanges and mutual learning has strong benefits to individuals and European Community, contributing to building of a common European identity. That is why we are concentrating our efforts to serve in practice European cooperation: we participate in European projects; we cooperate with colleagues to develop training courses and materials with a real European dimension; we organize transnational training courses and we love to cooperate with real professionals.